Stripe Subscriptions With LiveView
stripe
payments
liveview
forms
In this paid tutorial I will show you how to setup Stripe subscriptions in your Phoenix application. This is perfect for you that are building or planning to build a SAAS application.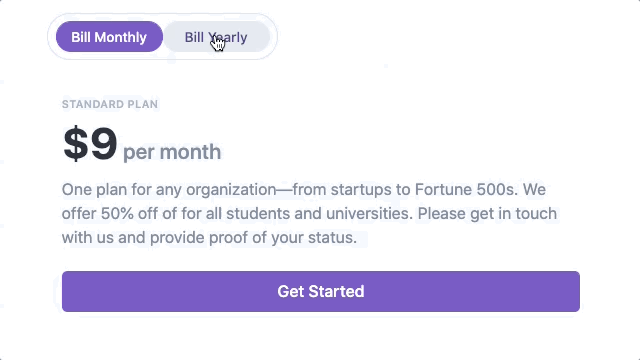 What the tutorial cover
I want to show you how to get started with implementing the Stripe subscriptions in a generic way that suits most SAAS applications. Even if you have special business rules you will get a good insight on get started and where to go next.
Datamodeling in your app for the core data types and their relations
Create a data driven pricing page in Phoenix LiveView
Create a checkout form in Phoenix LiveView that handles SCA and card failures
Recieve and process incoming webhooks and use Phoenix Pubsub to notify your LiveView
Synchronise products, prices between Stripe and your application
What is included
I provide a full application in a zipfile along with a PDF with a step by step approach on how to build the Stripe integration into your own app.
Support me by purchasing