---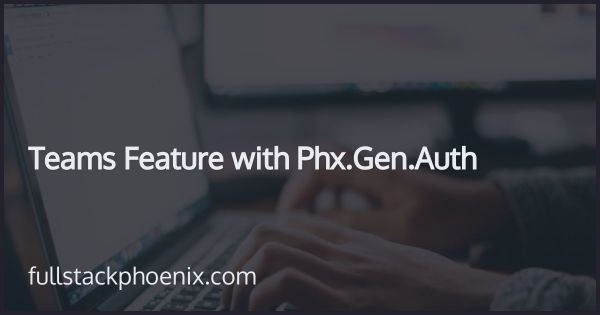 Teams Feature with Phx.Gen.Auth
A very common feature in web applications, especially SAAS applications are the concept of teams where a user can have and belong to multiple teams...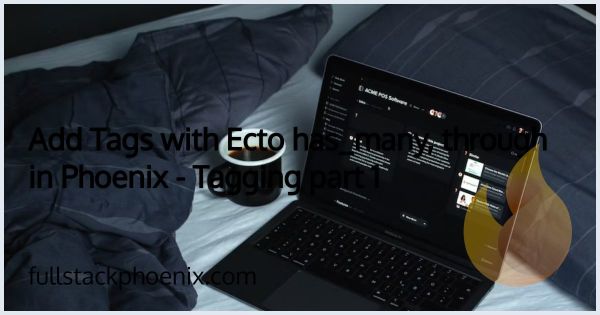 Published 11 Feb - 2020
Updated 01 May - 2020
Add Tags with Ecto has_many, through in Phoenix - Tagging part 1
I want to add tags to products. And as usual there are a situation where a product can have many tags and a tag can belong to many products. Howeve..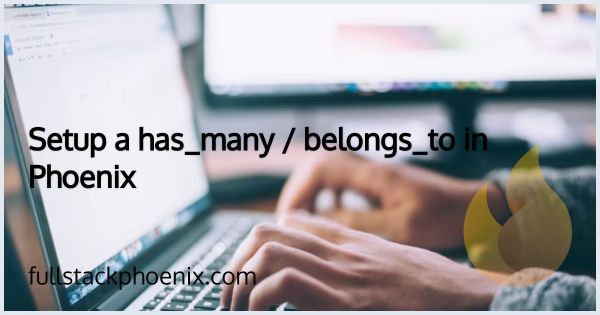 Published 03 Feb - 2020
Updated 01 May - 2020
Setup a has_many / belongs_to in Phoenix
Something I do in EVERY project is to setup some sort of relation between resources. And even though Phoenix comes with generators for migrations an..
---