Accelerate Your

Phoenix Development
Build real world web applications with Phoenix Framework in a fraction of the time you are used to.
Step 1. Boilerplate
Start a new Phoenix app by using the Boilerplate generator.
Step 2. Features
Copy, paste and customize LiveView components into your own app.
Step 3. Tutorials
Learn even more by following the tutorials and courses.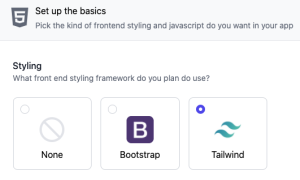 Phoenix Boilerplates
Get a quickstart with generating a Boilerplate. Generate a Phoenix Boilerplate and save hours on your next project
LiveView Features
Live Featuers are Phoenix LiveView components that you can use in your own project. Every feature comes an interactive demo and a description on how to use them. Pick and choose the features you need for your own project.
Learn more and see all features
LATEST FEATURES
Phoenix Tutorials
Learn and find inspiration on building Phoenix Apps with the tutorials. The tutorials cover a wide variety of features from database modeling to file uploads.
Like my work?
Do, you know anyone who are in need of a freelancer for Elixir Phoenix or Ruby on Rails projects? If so, I would appreciate if you sent them my profile. My profile →
- Andreas Eriksson, web developer since 2005